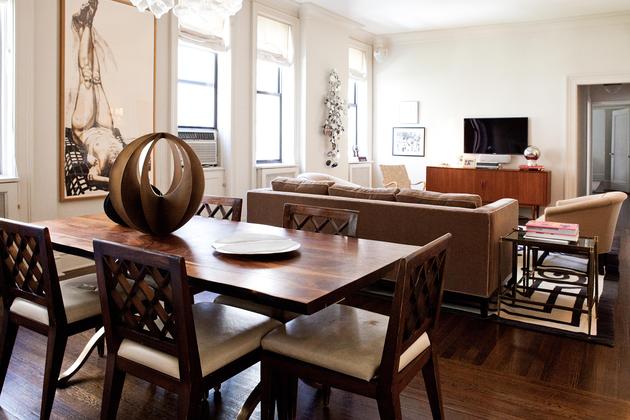 So tonight, while lying in bed I am dreaming of a holiday in NYC. Notice I said dreaming . . .not planning.
After our last experience we don't travel further than the Sunshine Coast now. . . and even then, we stop half way for 2 killer pythons, 2 chuppa chups and 2 bottles of apple juice.
In this NYC dream holiday of mine there are no kids which means no highchairs, no porta-cots, no dummies, no bottles, no bed-rails and definitely no buzz lightyear.
In this NYC dream I have allocated large amounts of time alone for shopping, eating, showering, reading the paper and wandering the streets carrying only my things! Call me selfish . . .that's okay, I won't judge you.
Tim can come with me . . .but if he asks me to hold anything, wipe anything, pick anything up, or fetch anything . . he will be cast aside from my dream holiday VERY quickly.
While working on the internet I found this site. And it is so appealing. I'm sure Lily Vanderwoodsen would have time for a skinny flat in my Upper East Side apartment if it looked like this!
I'll let One Fine Stay tell you more. Check out the site if you have a moment and come back and tell me your dream spot!
onefinestay gives you the chance to stay in someone's place while they're out of town. You get to live their life for a few days and nights.
Booking a stay is as easy as booking a hotel room. And there's service to match.
Nobody wants to be a tourist, so our homes come with recommendations from the people who live in them. For everything else, we're here 24/7.
p.s This is not a sponsored post in any way, shape or form.